In the past few weeks something strange has happened. I started getting lots of emails and some messages on my Instagram account from people reading my blog (mostly French people) about a restaurant named Nina Sushi in tel aviv.
The truth is, I've been living in Tel Aviv for several years and have never heard of this restaurant. When I researched a little more deeply, I realized that this is a relatively new restaurant right in front of the sea near Gordon Beach.
As the proud owner of the "Best Restaurants in Tel Aviv" blog, I felt a strong obligation to visit the restaurant as soon as possible for you my loyal followers.
But there was just one problem and it's a big one. I really like to eat in restaurants of all kinds, but sushi, has never been a favorite of mine. Therefore, I invited my good friend Ben to join me for a Friday lunch at the restaurant.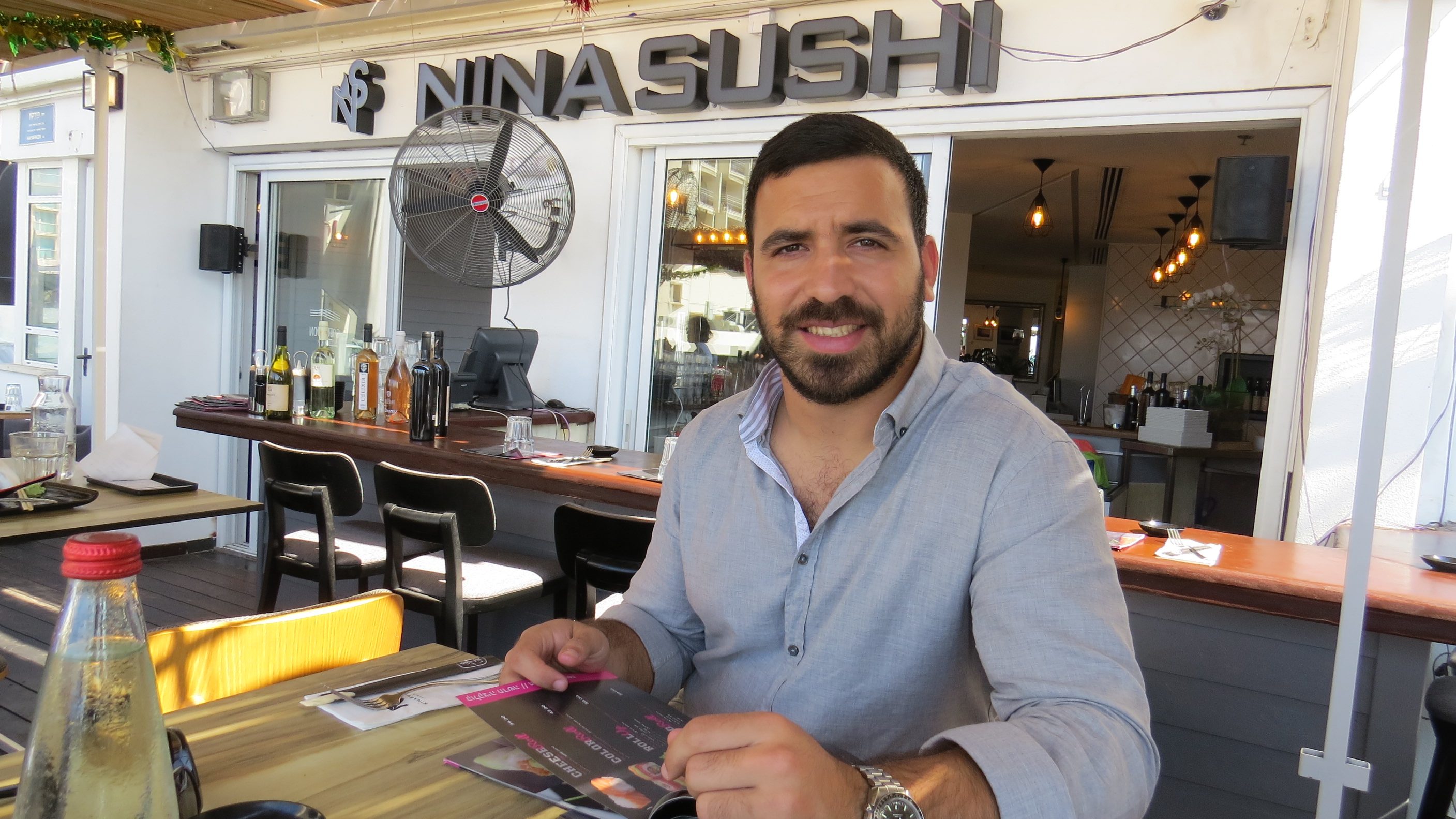 Ben is just the opposite of me. Sushi is his favorite food, and as a result, I knew that I could count on his opinion. He was gracious enough to allow me to pass it onto readers of my blog.
So after a long introduction, let's go over Ben's impressions from the restaurant…