I have a confession to make. One I'm a little bit ashamed of.
Here goes.
Until a few days ago, I had no idea the western part of the Camel Market was home to the M25 meat restaurant.
There. I've said it.
Why am I so embarrassed about my M25-related ignorance? If you've eaten there, you'll know.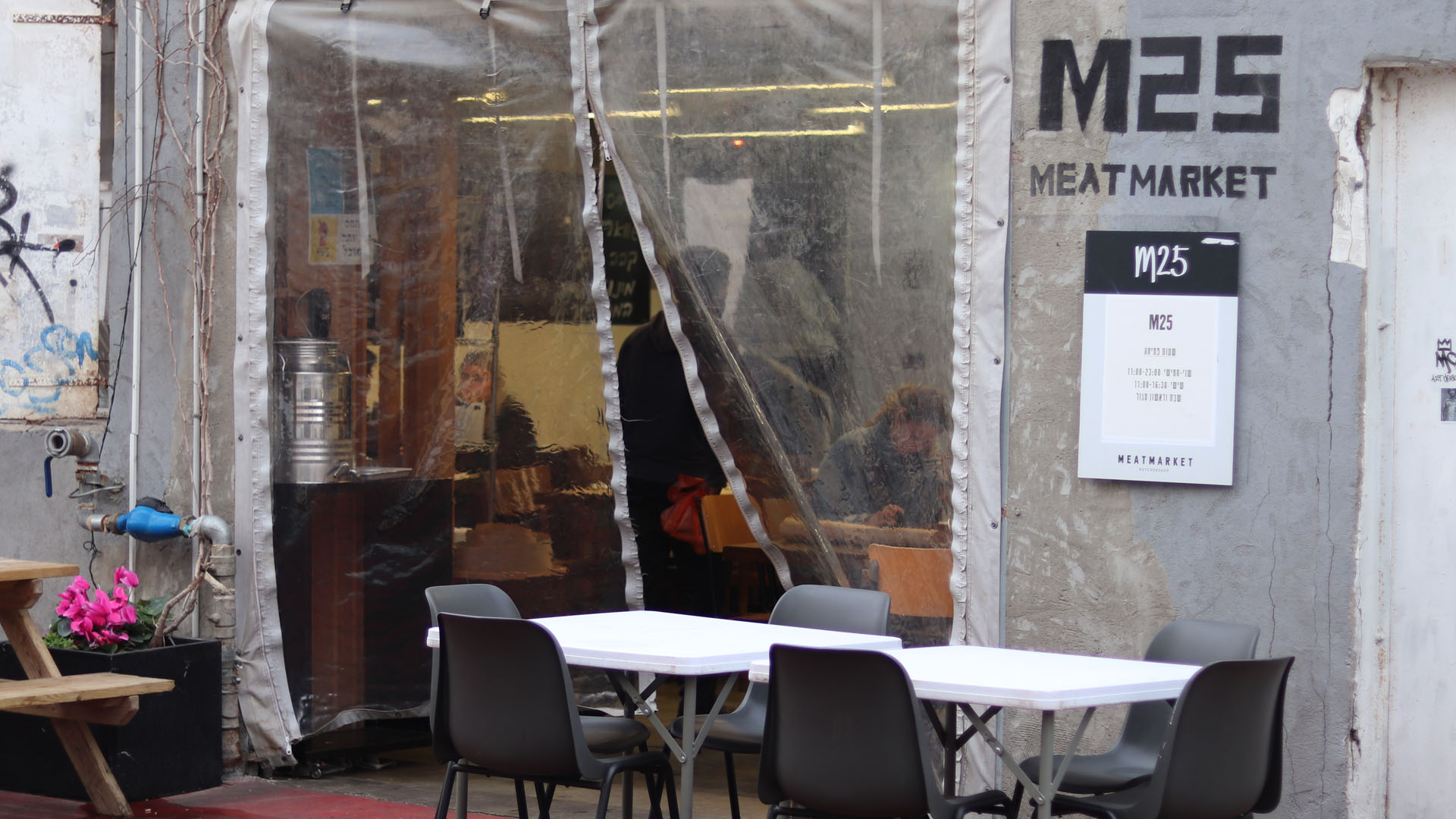 Let's start at the beginning. Two friends from Russia recently recommended M25 to me, just in passing, when they were visiting Tel Aviv on business. They happened to pass M25 while exploring the market area one afternoon, and decided to give it a try.
When I met up with them the next day, they were genuinely enthusiastic about the restaurant, clearly keen to tell me how great their experience was. They even showed me a few pictures of the dishes they'd devoured — and they certainly whetted my appetite.
Both friends know I have a passion for reviewing Tel Aviv's best restaurants, and we all agreed my loyal readers deserve to discover M25 too (unless, of course, you've already done so!).
So, was their recommendation justified? Read on, dear reader!